2012.11.08
[Interviews]
[Interview] Competition "Araf – Somewhere in Between"
Interview with Director Yeşim Ustaoğlu and Actress Neslihan Atagül ("Araf – Somewhere in Between")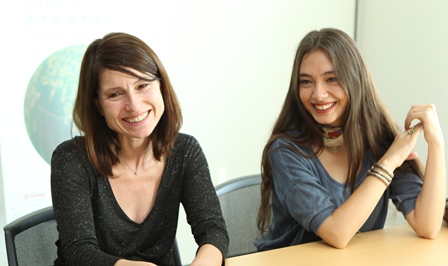 ©2012 TIFF

Turkish films are attracting attention for their quality. When I watched this film, I thought it inherited the tradition of Turkish films with its composition of individuals vs. society. Characters' intense passion happens to lead to behavior which is socially regarded as problematic, but it gives dynamism to the film. To me, it is something I feel strongly about in Turkish films from Fatih Akın's "Gegen die Wand" (though not purely a Turkish film) through to Belma Bas' "Zefir", which was selected for the Competition section at TIFF 2010.The determined-looking woman walking along the road in Yılmaz Güney,s "Yol", and the actress with beautiful strong eyes who played the protagonist girl were right in front of me.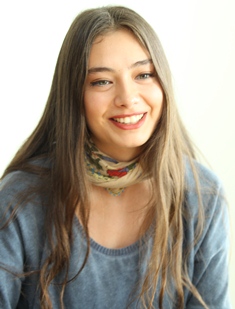 ©2012 TIFF

The gap between cities and countryside is enormous in Turkey, providing a breeding ground for various issues. The director's filmography, which includes "Journey to the Sun" about the Kurdish issue, also shows her determination to make films that are linked with social issues. She used to be an architect, and I wonder if that was her intention from the beginning of her film-making career. To my question, she immediately responded positively.
"Turkish films certainly have some common themes. Clash of tradition and modern development, individuals and family, conflict with society, convention and the issue of identity are some of the examples.

A girl, bored being in the countryside, works at a gas station and has a one-night stand with a truck driver. When she realizes she is pregnant, the man has gone already. It could well be a true story, but the miscarriage towards the end of the film is the director's creation.
"I have my own experience, but it started with a number of details. I'm traveling half of my life so I often stop at a gas station and spend time there. When I was shooting my previous film, "Pandora's Box", I observed youngsters working at gas stations – their lives and their expressions, and these led to a film."
"The miscarriage scene towards the end must be shocking for the audience. I wanted to create a scene that would terrify me if I was a girl. I wanted to share the loneliness and fear that haunts her."

Actress Neslihan Atagül says she was so moved when she read the script.
"I thought the strong storytelling was just wonderful. This event can happen anywhere in the world."
"I made various preparations before doing the miscarriage scene. I talked with the director many times to understand the state of her mind. I asked doctors how it is in a real birth. I also referred to TV and the Internet."
"She got pregnant. A baby is growing inside her, but the man has gone. Her head knows she has a baby but she is unable to build a relationship with it. In fact there is a complete lack of it. Her illness stems from there. She is unable to discuss it with her family. I cannot explain what it means to have a baby coming out of her tummy."

As if concerned about a little over-excited Atagül, Director Ustaoğlu cuts in like a mother.
"I thought it was most important to shoot this film chronologically. All the staff overcame the girl's trauma together. In fact, we shot the post-miscarriage psychiatric inquest scene after we shot the miscarriage scene. The doctor is played by a real doctor, who is a friend. I thought the prime need was to have the experience and to shoot realistically the emotions from it more than anything, including the technical aspect."

Some viewers may reject the scene from a religious or personal viewpoint. It is indeed a very brave scene. Asked about the reactions and comments in Turkey, Ustaoğlu smiles and says, "There was a man who looked away from the miscarriage scene and left the theater. But there was no direct criticism about it. Instead, I received criticism for the amount of bad language used by the youths."
"Men may find this film more difficult to accept and distressing. Women can take it on as their own issue, but for men, it becomes an extremely delicate issue of conscience. Men prefer not to see what they have left behind. They don't even attempt to know how much suffering, both mentally and physically, women endure. That's the real catastrophe. Some men may not even know how substantial the impact is on women until they watch it in this film."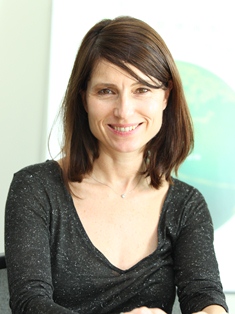 ©2012 TIFF

Neslihan Atagül won the Best Actress award in fine style. Her smile at the award ceremony reminded me of the smile of the girl in a wedding dress who survived and overcame purgatory (or "Araf", the original title of this film).

©2012 TIFF
Interview by Miyuki Natsume (Film Critic, Editor)