2012.11.13
[Interviews]
[Interview] Competition "Juvenile Offender"
Interview with Director Kang Yi-kwan, Actress Lee Jung-hyun, Actor Seo Young-ju

©2012 TIFF

Kang Yi-kwan's "Juvenile Offender", the winner of the Special Jury Prize in the Competition Section, is a story about a boy called Ji-gu, who has spent some time in a young offenders' institution for a minor crime, sees his unmarried mother, Hyo Seung, for the first time in 13 years. The film is attracting a lot of attention as Seo Young-ju, who played Ji-gu, also won the Award for Best Actor. Youths struggle in dire family environment, but society condemns their small mistakes harshly and never accepts them. "Are they really bad?" "Are they scary?" Harboring such reservation, Director Yi-kwan, who also wrote the script, gently looks at the characters and raises a question to viewers.

–The film deals with a delicate theme, and it is a universal theme which is relevant in every country not just in Korea. What prompted you to adapt it to a film?

Kan Yi-kwan (Yi-kwan): I was invited to make this film by the National Human Rights Commission of Korea. Ordinary films tend to focus on stories of individuals, but I don't believe it's possible to talk about people without looking at social issues in modern times. For example, when you portray children who are violent at school or have made mistakes, it's not enough to just look at the individuals. Home and social environment also has a considerable impact. At present, public opinion towards children who have committed crime increasingly supports harsh punishment. It is my view, however, that children who made mistakes are often influenced by the environment, rather than it being their own fault. Absentee parents, not having luck with teachers, etc. Absence of a good adult who listens and advises is the beginning of misfortune.
I don't intend to blame the social system alone. You need to consider different perspectives and value concepts. There is a tendency in modern society to see money as the goal and pursue just the money. These highly-strung adults do not see children as children. They look at them from the adult viewpoint and that's where distortion sets in. One needs to understand that they are still children, and need to take an interest in them. That's my thoughts behind this film.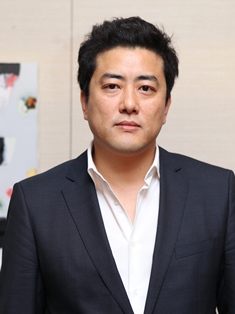 ©2012 TIFF

–Hyo Seung gave birth to Ji-gu when she was very young and unmarried. Reunion with her son brings some awareness as a mother, but her behavior is so immature and precarious. Lee Jung-hyun, how did you see this young mother when you played her role?

Lee Jung-hyun (Jung-hyun): She is a criminal, just like her son, Ji-gu. She gave birth to him when she was young, abandoned him and home and sank to the lowest of the low. She is a broken woman in a sense. That's why she had given up on her life, but the reunion with her son makes her realize that she must live with hope. She finds hope in a fresh start of her life. In reality, however, she does not have a proper job and is freeloading at her friend's house. She has to rely on someone for whatever she wants to do. "Can I borrow some money from you?" "Do you mind if my son stays with me?", etc. Even in these difficult situations, I didn't think it would suit her to look serious, so I chose to keep her smiling. By doing so, I wanted to show the change which was brought to her by the reunion with her son.

–In the scene where she brings her son home from the young offender's institution, she parks her car roughly, which suggested her unbalanced character well. Was this in the script?

Jung-hyun: To be honest, I'm bad at driving (laugh). I couldn't park the car in the space, and the shoot was given an 'Out Take'. However, the director looked at the scene later on, and he liked it, and so it is included. Hyo Seung only borrowed the car from a friend to put on a show for her son, so she wasn't good at driving anyway. She is unmarried, without education or money, but she still has vanity. That's why she borrowed the car and the bag to look good.

©2012 TIFF

Yi-kwan: Ji-gu looks at her at the beginning as if trying to figure out what sort of a person his mother is, in the same way as the audience. So I included some small episodes to show her immature aspects, such as the parking scene.

–Seo Young-ju, you were selected out of 600 candidates. How did you feel?

Seo Young-ju (Young-ju): First of all, I'd like to thank the director for choosing me in such a highly competitive situation.
(Jung-hyun smiles and says she was also at the selection.)
Yes, I know you recommended me to the director. The director must have chosen me because of your recommendation, so I am truly grateful to you.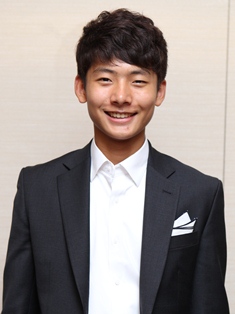 ©2012 TIFF

–What was difficult in playing Ji-gu?

Young-joo: The director wanted a natural performance, but I was either over-the-top or stiff. The harder I tried to act naturally, the stiffer I became, and I didn't know what to do. Jung-hyun came to my side and gave me good advice a number of times, which was really helpful.

Jung-hyun: I thought at the beginning you were distant and I was concerned (laugh).

Young-ju: When I saw you at the beginning, I was stiff because I was embarrassed. It wasn't easy to get used to you. I am not good with women (whisper).

–The mother, Hyo Seung, was an unmarried runaway girl, the son is a criminal, and his girlfriend is also starting on a similar path as Hyo Seung. My heart aches for the "negative linkage". Moreover, the ending is left to the viewers. I sense the director's insight and intelligence there, but were you aware of this?

Yi-kwan: The mother and son are in a great difficulty. So I kept thinking while I was writing the script, "Would it be a good thing to get them reunited?" "Does anything good happen if they meet, or would it make things worse?". I was wondering this even during the shooting at first. But I came to the conclusion that it is more important than anything else for parent and child to meet in person to make certain of the love to each other, regardless of the result, even if it leads to deterioration of the situation. Besides, when two struggling people meet, they may help and give thought to each other and the situation may get better even if only slightly. I hope the viewers can feel the positive thinking.

Interview by Yuko Kaneko (Film Writer)