2012.11.13
[Event Reports]
U.S.-Japan Film Academy – Event Report  Press Conference Q&A Session: Notes & Quotes
U.S.-Japan Film Academy with Director Jim Whitaker and His Award-winning Documentary REBIRTH-.

The Embassy of the United States of America, UNIJAPAN, and the 25th Tokyo International Film Festival have co-hosted the "U.S.-Japan Film Academy," a film screening and discussion event, at Roppongi Hills on October 22, 2012. Hollywood filmmaker Jim Whitaker was invited to speak about his break into the film industry and film making opportunities in the US and to present his award-winning film "Rebirth," a feature-length documentary combining time-lapse photography with the stories of individuals shaped by September 11.

■ Date & Time:
October 22nd (Wed), from 18:30 @Roppongi Academy Hills 49F, Tower Hall
■ Appearance:
Jim Whitaker (Film Producer / Director)

©2012 TIFF


Here are some notes and quotes:
My First Interest in the Film Industry
One day I was reading the newspaper and there was an article about a film that was going to be made in Baltimore. The film was called "Hairspray." It was a film by John Waters and in full disclosure, he happened to be my cousin. John and I didn't have much contact in the family so I wrote a long letter saying that although he may not remember me, that I'd like to visit the set to see what he does. John replied saying that I should go talk to this one guy who may be able to help me work on the movie. So I went to Baltimore to talk to that guy and told him that I just wanted to be on the set, that I wanted to be where everything was happening. He told me that I could work in craft services, although I didn't know what that meant at that time—it turned out that it was a job carrying food and drinks to people! But honestly, I couldn't have been happier. I remember my first day really well because I had literally fallen in love with filmmaking and told myself that this is what I'll be doing for the rest of my life.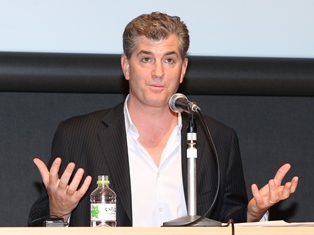 ©2012 TIFF


Getting to the 'Mecca'-Hollywood
The East Coast is so far away from Hollywood in culture, demeanor, in everything. So the notion that I would go to Hollywood just seemed absurd to me, although I had fallen in love with filmmaking. But after I made a short public service announcement about drunk driving while working at a documentary production company, it gave me the confidence to consider going to Hollywood.

The Peter Stark Producing Program, University of Southern California
That's when I applied to the film school in USC. The program I went to was called the Peter Stark Producing Program. 25 people get together in a kind of business school for filmmaking where you are exposed to aspects of the film business: law, development, production, and writing. This was very powerful for me because I was only used to being on the set and didn't know anything about business. Another thing the Peter Stark Program did for me was it introduced me to 24 other people, the majority of which ended up migrating into Hollywood. They are still my colleagues today and very valuable people to me.

Internship at IMAGINE Entertainment
What USC taught me was about the different disciplines within the film industry and I found myself even more compelled to be in the industry. The Peter Stark Program offers the opportunity for every person in the program to get an internship in a company within the industry. This was very important for me because besides John Waters, I didn't know anybody. I started my internship at Imagine Entertainment, which is Ron Howard's and Brian Grazer's film company. In many respects, that's where the real learning began. So much about the industry is about the actual doing.

Meeting Brian Grazer
I worked extremely hard at Imagine. I'm making an emphasis on this and will continue to emphasize this because I think it's a very important ingredient, especially in the early stages of being in the film industry. But there was a point when I got very discouraged because I was working as an assistant for a long time. In fact, I thought I wasn't going to get to the next step. But as fate would have it, one day Brian Grazer who is the producing partner to Ron Howard recognized that I was taking my job very seriously. Now, the benefit of being in a low point in your life is that you have nothing to lose! So I was straightforward and forthright in my opinions and we ended up having a very engaging conversation. Brian then asked me for a copy of the public service announcement I had shot a while back. The next day Ron Howard came up to me and said he liked it! Brian then offered me a 'real' job and I became an assistant for a creative executive which I did for a year. He later promoted me to an executive. I look back now and realize that those were the days when Imagine was growing and I was growing with it.

"8 Mile"
The most important early film for me was "8 Mile." One day Brian came up to me and said he wanted to make a film about this new rapper named Eminem. After listening to his music, I immediately thought it was amazing and so we soon started talking about what the movie would be like. There was this template that felt right; a movie that had the quality of "Saturday Night Fever," but for a new generation. "8 Mile" was important for me because it was the first time I could choose the writer. There was this one writer, Scott Silver whose scripts I'd all read and I liked what he did. The problem was that he was, what we call in Hollywood, 'in jail'. This means he was a prisoner of a recent failure and no one wanted to hire him. But I really liked his past scripts and fought hard to get him hired. So when Scott came on board, he was in such desperate need of money that after he wrote the first 37 pages of the script, we started shooting right away—not exactly because he needed the money but because those 37 pages were just so good! So that's how the filming process went along.

Where I am Today
I got a call from Sean Bailey, the President at Disney and he asked me to come to form a company at Disney. I've been fortunate to have a deal with Disney for the past couple of years. We recently completed a film called "The Odd Life of Timothy Green" starring Jennifer Garner and Joel Edgerton. That's where I am now. I have a lot faith in the film business and the ability to get into the film business. The way I see it is that a lot of it has to do with the work, and the work has to do with the love. If you really love it, it doesn't feel like work. If you find a story you want to tell, you give your everything which means it's in your sleep and it's in your waking hours—it basically is who you are.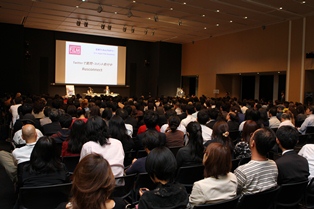 ©2012 TIFF



Q:How many people did you interview for this film?

Jim Whitaker (JW): I started with a total of ten people but one of them immediately stepped out after the first interview because it was a particularly difficult interview. The others who came that day remained and I interviewed them for the duration. When I began editing the film, I made sure to hold all nine of them in the movie so in my mind there it was like there were nine lanes of stories. I then began to intertwine these stories together but realized that I wouldn't be able to hold all stories. I initially wanted to include everything that came up in the interview—even the 'minor' details which didn't directly relate to a loss. Eventually, I had to make the hard decision that they couldn't be part of the film. I had some comfort in knowing, though, that the 9/11 Memorial Museum which will open in 2013, is taking the stories of all nine subjects and playing each of their stories in a 20-minute version, one person a day over a stretch of nine days.

Q:What was your purpose of making this film?

JW: My mother had passed away six months before September 11th. So I went down to Ground Zero with the weight of grief from the six months prior. When I went down there and looked at the debris, I thought about the hopefulness of what it could be in the future. Then two thoughts came to mind: one that life was short and another that if I had the idea to make a film, I should move forward with it. Also, I had an innate curiosity about grief. That is, I have four brothers and we each reacted differently to our mother's passing away so I wanted to know how grief worked. I unknowingly moved into a lockstep process with the subjects where my asking them how they were doing and feeling became a yearly process. I didn't know where any of this would end but I had a humanistic belief that the people I talked to would come to a better place. The conclusion I came to about grief was very personal and I think it is a personal journey for everybody.

Q:When and how did you decide that you were done with the interviews?

JW: When I started with the interviews, I told the subjects that I thought it would be a seven-year process but as the pace of the building seemed to be slower, I told the subjects that it might take an extra couple of years. The way I knew the interviews were over was that I had said to myself, "The film would announce its own ending." Actually, around the fourth or fifth year, there was a kind of movement on the part of the subjects to take action to change where they were. To mention a few, Tanya got married, Nick graduated from the school and began separating himself from the identity of his mother, and Brian started to move through his post traumatic stress. So I told my crew that we might be coming in towards the ending here and talked about ending it the most natural way possible. I was very careful to not make a prejudgment about the process and the end point.

©2012 TIFF


Q:Were there any difficulties in the shooting?

JW: It wasn't easy making this film. We began by making a non-profit organization in part because the design of the film was a kind of historical record—this film was made to be a physical record of the site and the evolution of the site. All the film will go to the United States Library of Congress and be stored as a permanent record. This is why we chose to shoot 35mm films, not video. So we chose a very expensive approach but we had an intent which was based on historical record. The funding was difficult. There were a few companies that helped us in the beginning but I also began the process of calling Kodak for the film, Fuji for the tapes, post production companies for the editing…In a sense I had to prove out so that funders would continue to give us money to make the film. As is credited, I have an enormous team of people behind me who made sure we kept the process going. In the end, making a film is an endeavor of emotion and faith.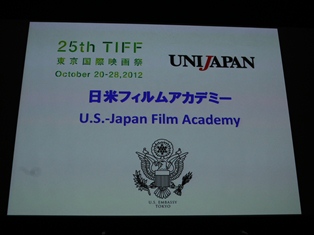 ©2012 TIFF


※This news is re-posted with additional coverage of the talk and Q&A.